6 TIPS TO TRAVEL WITH YOUR FAMILY AND NOT DIE IN THE ATTEMPT
BED4U
30/05/2018
According to a study carried out by
jetcost.es
, 65% of Spanish families consider that vacations are the best occasion to spend quality time with their children. Family vacations are one of the best memories that you are going to leave with your children of their childhood. From planning, everything is illusion and great expectations, but for everything to go smoothly and make the most of your family getaway, it is necessary to take into account the following tips:
1. Choose nearby destinations.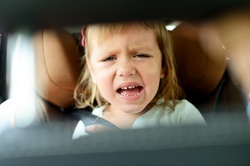 Children are not exactly characterized by their patience, and a trip of many hours, whether by car, train or plane, can turn into a real nightmare if your children are revolutionized or do not stop asking "Dad… how much is missing? ? " It is not necessary to look for distant and paradisiacal destinations that later, let's face it, you will not be able to enjoy. Be realistic and think about your little ones' day to day and their entertainment. (what will be your rest)
2. Select the destination counting them.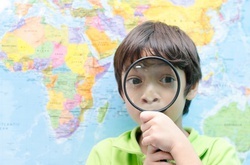 According to jetcost.es, 85% of Spanish families take their children's opinion into account when organizing the trip. Shuffling the options with them and teaching them the final choice will make them aware of where they are going, get excited and enjoy the plans with you in advance, saving you from the occasional tantrum.
3. Choose early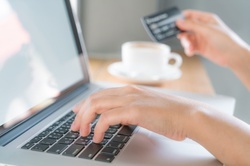 The best offers and prices can be found by booking in advance. Accommodation and transport rates vary according to demand. The less availability they have, the more valued their rooms / turns / train seats are and the more they can ask for them.
4. Travel when they sleep
Taking advantage of your sleep hours to travel is an infallible tactic to make the trip shorter and less heavy for both young and old. They sleep, you rest! If the trips are long, it is recommended to travel at night, and if they are short, in your nap time.
5. Take them well identified
It does not have to happen, but we all know that a second of distraction can be a good upset and surely the worst half hour of your life looking for your son. There are identifiers of all types, colors and materials, in which to write down the parents' telephone number (never the child's name), always including the prefix. The best ones are the silicone ones, they do not cause allergies and they are more difficult to lose.
6. Don't get overwhelmed with schedules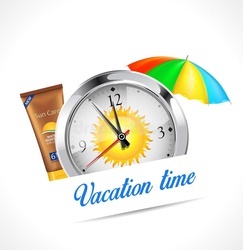 The objective of the holidays is to enjoy, and it is already known that with children it is better not to organize tight schedules. It is preferable to enjoy a few of a few, than to try to do many, quickly running and fighting. The same with meals. When they are hungry, they will eat, when they are sleepy they will sleep, and you meanwhile… you will enjoy! Do not forget that you are also "on vacation".
Comments