CYCLOTOURISM AT BED4U
BED4U
11/05/2023
At Bed4U Hotels, we have a passion for cycling, which translates into countless visits from groups of cyclists and enthusiasts of this sport. In addition, we sponsor Team Caja Rural-Seguros RGA from Navarra in their races and tours throughout Spain.
Our hotels are located in the north of the peninsula, currently with 5 destinations (Bilbao, San Sebastian, Santander, Pamplona, and Tudela). Our facilities have large spaces for parking buses or team trucks, breakfast for athletes with healthy and natural products, and the option to make menus adapted to the group with the team's nutritionist.

Cycling groups and vehicles in our facilities.
In the towns of our hotels, you will find various bike routes of different difficulty levels. Today we want to share with you some options for bike routes in each of the locations where we have hotels so that you can enjoy an active and healthy vacation.
NAVARRA
:
It has numerous greenways suitable for bike routes with the whole family. The most famous is the Plazaola Greenway, an old train route that connects Pamplona with San Sebastian. Its 42 km stretch has a low difficulty level. Today, the route has been adapted for cycling, connecting the town of Sarasa (9 km from Pamplona) with Leitza.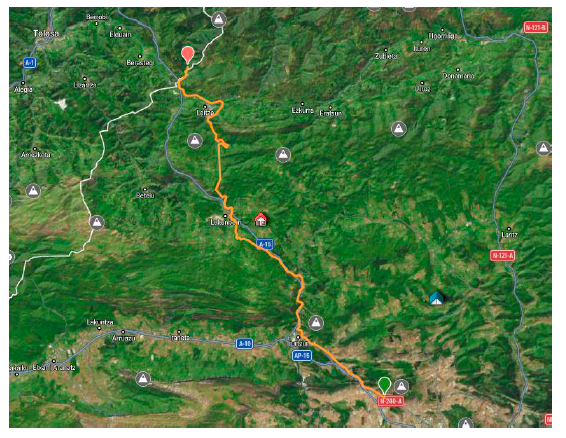 Plazaola Greenway Route
For the more experienced, we have another route that you may like: THE ROUTE THROUGH THE IRATI FOREST. Leaving any of the towns that surround it (from BED4U PAMPLONA, you have easy access to these towns), there are numerous routes that you can do by bike. This path is only for bikes and pedestrians; however, you will find some stretches of road where you must be extremely careful.
In Pamplona, the capital of Navarra, we recommend the Vía Verde del Ferrocarril Vasco Navarro, a bike route of about 80 kilometers that connects the city with Estella. During the route, you can enjoy green landscapes, charming towns, and historical remains such as bridges and train stations. You can also opt for the Navarra Wine Route, which runs through vineyards and wineries and offers a unique gastronomic experience.
In Tudela, located on the banks of the Ebro River, we propose the Canal de las Bardenas Route, a route of about 60 kilometers that combines the natural and cultural heritage of the area. During the route, you can enjoy the Bardenas Reales Nature Reserve and visit the Monastery of Fitero, among other places of interest.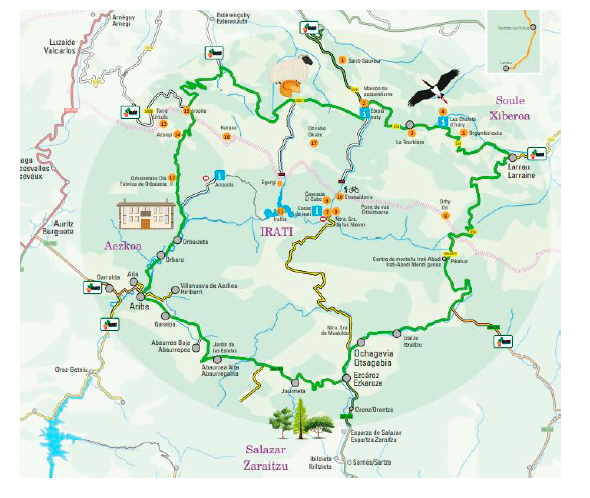 BASQUE COUNTRY:
:
In this destination, we find multiple route options.
In Bilbao, we recommend the Montes de Hierro Greenway, a route of about 40 kilometers that runs between mountains and valleys and that will allow you to discover the mining heritage of the area. You can also opt for the Dolmen Route, which connects the municipality of Gorliz with Barrika and will take you to discover prehistoric dolmens.
In San Sebastian, we propose the Bidasoa Greenway, a route of about 40 kilometers that runs through the Bidasoa River valley and that will allow you to enjoy green landscapes and the natural border between Spain and France. You can also opt for the Flysch Route, which connects Deba with Zumaia and will allow you to discover one of the most spectacular landscapes of the Basque coast. The city of San Sebastian has a bike lane from which you can explore the city while riding your bike.
We share a map with all available routes in the Basque Country so that you can choose the one that best suits your getaway.
We also offer a more challenging route that starts from Vitoria and ends in Bilbao, where you will discover beautiful places.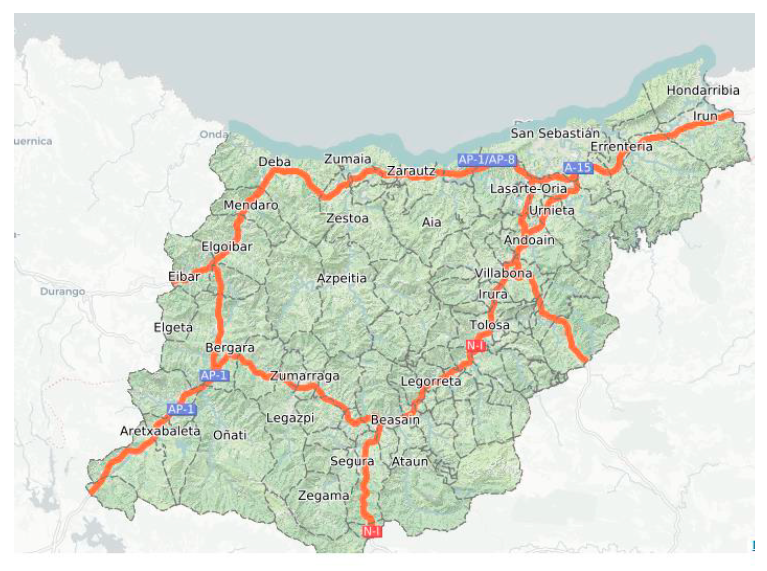 Routes adapted to the tourist cycle in Basque Country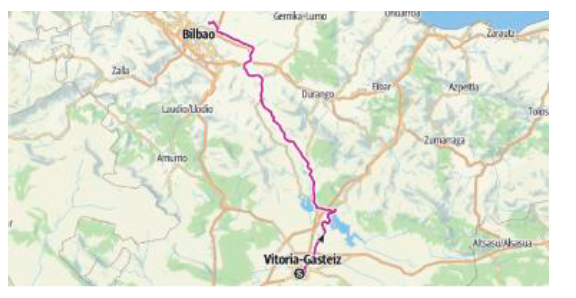 Most difficult route VITORIA-BILBAO
CANTABRIA
:
Finally, in Santander, we recommend the Vía Verde del Pas, a 30-kilometer route that runs through the valley of the Pas River and allows you to enjoy rural landscapes and traditional architecture of the area.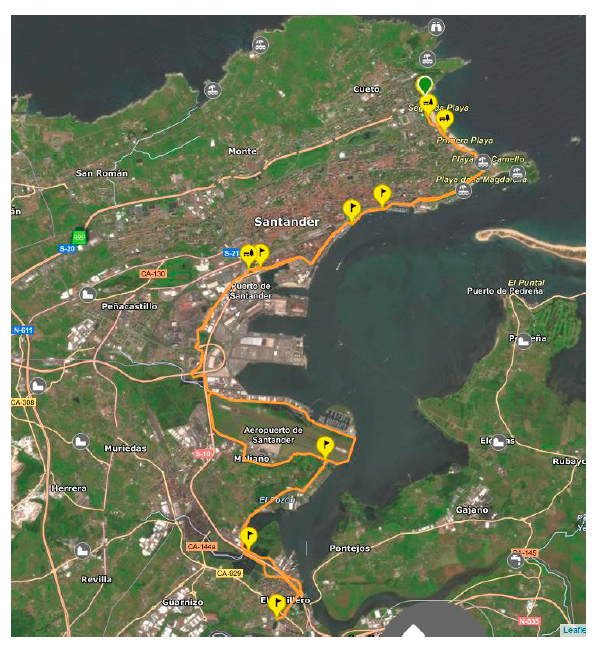 Ruta Vía Verde costa Santander
You can also choose the Besaya Route, which connects Torrelavega with Suances and will take you to discover the landscapes of the Cantabrian coast.
To conclude our recommendations for cycling routes, we end with this incredible circular route that passes through Liencres, Dunas, and Santander. You will travel 45 km winding along the coast to discover all its beaches. Without a doubt, a route that you cannot miss.
For more information about these routes and other options in each of these localities, we recommend visiting websites such as "Bike Routes through Navarra," "Routes in Bilbao" or "Bike Routes through Cantabria." Additionally, you can also download free mobile applications such as "Wikiloc" or "Strava" that allow you to find and follow bike routes anywhere in the world.
We hope that these proposals are interesting to you and encourage you to enjoy a cycling vacation at BED4U HOTELS.

Difficult route Liencres-Santander
Comments