WE OPEN TWO NEW HOTELS IN SAN SEBASTIÁN AND SANTANDER THIS JULY
BED4U
16/06/2022
Resuming the openings has not been easy, but we bet on the projects that we had underway within the framework of our expansion plan because they seemed like good initiatives to us, despite the high degree of uncertainty during these two years of pandemic.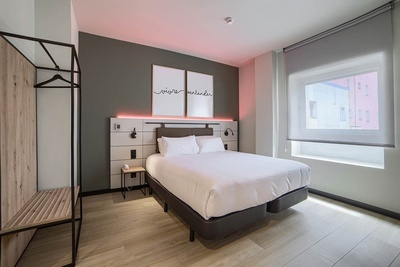 This July we inaugurated two new hotels, under the motto "Urban original hotels" and with our evolved 3-star accommodation concept in which local inspiration and commitment to responsible tourism and well-being are the main axes. The theming of spaces, interaction with the environment, personalized organization of visits, as well as healthy breakfasts and a 24-hour gym are some of the services designed to live experiences with your own style.
The new additions are:
BED4U Santander
with 3 stars and 93 rooms. A few steps from the reference hospital of the region, in the Valdecilla area. An ideal location for both leisure tourism and business trips, right at the entrance to the city and close to landmarks such as the industrial zone, the Fishing District, RENFE and the Ferry.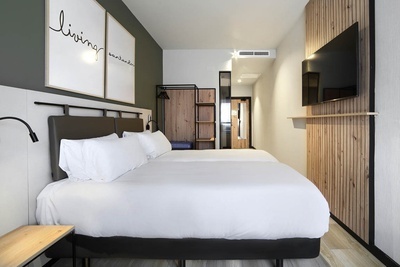 BED4U San Sebastián
with 115 rooms is located in the Aiete neighbourhood, next to the old rugby field of Club Atlético San Sebastián. Bed4U gave this establishment a healthy model, for which it has a gym open 24 hours a day with "state-of-the-art machines" and a swimming pool on the roof, as well as a solarium. Due to its location, clearly focused on sport, it fits perfectly with its continuous support for it, sponsoring different sports modalities.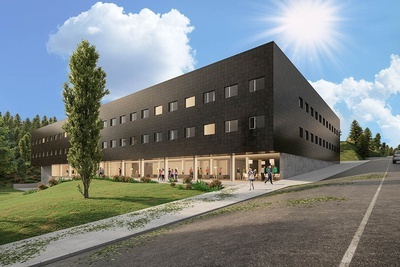 They join those inaugurated last year in Bilbao and Zurriola – San Sebastián.
Comments